Two great new tobacco flavour eliquids are now available - in 9mg/ml and 18mg/ml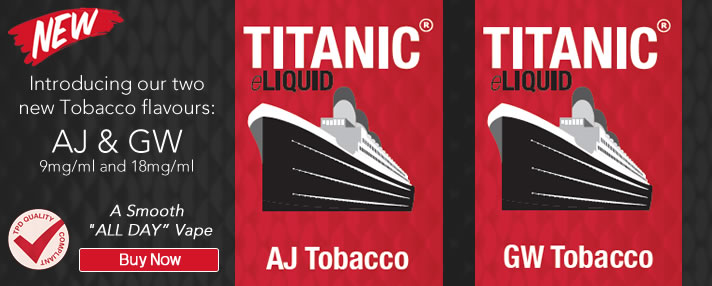 Perfectly smooth flavours, suitable for an "All Day" vape. These eliquids are fully MHRA and TPD compliant (as are all eliquids we produce) and replace our original Best selling Tobacco, Virginia and Blended Tobacco ranges.

Try them out, you won't be disappointed!