What You Need to Know to Start Vaping
Vaping is popular among those who have been wanting to kick their smoking habit. It is said that seven out of ten smokers have been wanting to quit. There are more people shifting to electronic cigarettes as their manner of transition from the traditional tobacco cigarettes to completely not smoking at all. There are some truths that are shared by Dr. Michael Blaha the director of clinical research at the Johns Hopkins Ciccarone Center for the Prevention of Heart Disease.
Some Truths about Vaping
First fact is that vaping is less dangerous to one's health than traditional cigarette smoking. Regular tobacco contains 7,000 chemicals which are often considered as toxic. E-cigarettes contain a small amount of nicotine along with propylene glycol (PG), vegetable glycerin (VG), and flavorings. Only pharmaceutical grade products are used in the e-liquids. It is almost clear that you are exposed to fewer chemicals when you use electronic cigarettes instead of the traditional tobacco cigarettes. Electronic cigarettes function by heating nicotine which is extracted from tobacco, flavorings, as well as other chemicals to come up with a water vapor for you to inhale.
There are several news studies about vaping that influenced policies relevant to it. In the UK alone, there is a consensus of many health organizations since 2016 to endorse vaping to smokers. The most recent health organizations are the prestigious British Medical Association and Royal College of General Practitioners. They issued reports declaring electronic cigarettes as a more positive option for those who are trying to quit tobacco smoking for good.
Overseas, there are some countries that ban vaping and the use of which may result to imprisonment. The same applies to vendors of electronic cigarettes. However, this is starting to change. New Zealand as an example has set up policies about vaping that are similar to the UK's. Canada is also trying to follow suit and is now ironing out the kinks in its regulatory framework.
The reason why some countries are hesitant in legalizing vaping is the argument that e-cig opponents have made that it is a gateway into smoking for young people. Indeed, there are some young ones that resorted to vaping and some others are susceptible to both vaping and smoking tobacco cigarettes. All these cases however don't prove that it is electronic smoking that leads to tobacco smoking. It is plain to see that tobacco is still widely available in the area.
What the public should know from the medical community is that there is a continuing accumulation of evidence that shows vaping is safer than regular tobacco smoking. In 2017 a much wider study on vaping funded by the Cancer Research UK revealed that there is a huge reduction in the amount of carcinogens and other toxic compounds administered but only when the person stopped smoking completely and instead resorted to vaping.
There are many other benefits that you can enjoy from vaping apart from the benefits it gives to one's health. One of these is the cost. In the UK, you can save as much as £2600 a year simply by switching to vaping.
With vaping, you won't be having problems about passive smoking since it is only vapor that you will inhale and exhale. Studies have revealed a low risk for passive vaping which is the opposite of regular tobacco smoking.
Understanding the Electronic Cigarette
Electronic cigarette is an electrical device which vaporizes an e-liquid for it to be inhaled. It is a great way for your body to obtain the nicotine it is craving for. It is quite easy to operate an e-cigarette and it comes in three parts: a tank, a rechargeable battery, and an atomizer.
What makes vaping so attractive and exciting is that there is a wide range of both devices and e-liquids. E-liquids come in a range of flavors from the more traditional tobacco and menthol flavors to exotic flavors like Eton Mess or Banana Custard. With the more recent introduction of CBD e-liquids, people have more reasons to take up vaping.
A very straightforward and easy to use e-cigarette would be something like the Titanic C14 kit. You simply fill it up with liquid and press the button to use.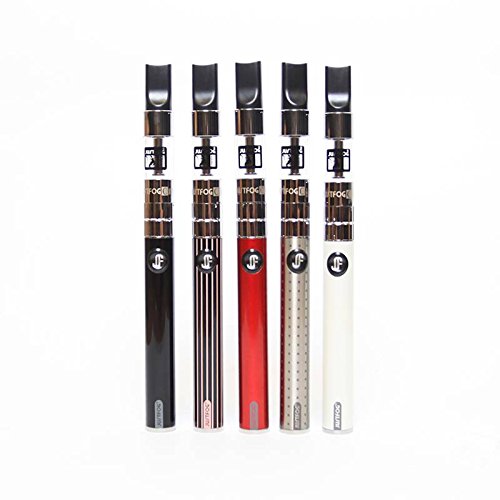 This e-cig is great for someone who is new to e-cigs, but many experienced vapers also use this since it is a low cost and high quality e-cig.
There are also variable voltage and variable wattage devices on the market, such as e-cigs like the arc mini and arc 5.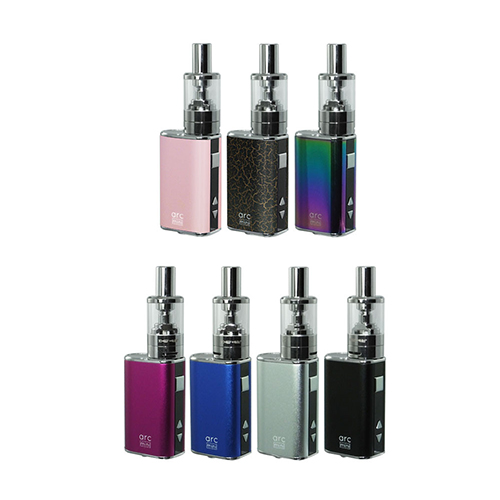 These e-cigs offer you greater control over the hit you receive although they are a little more complex to use.
For the expert or for those wishing to use thick VG liquids to blow huge clouds of vapor, you have the sub ohm devices. E-cigs like the Aramax Power and Aspire Skystar fall into this category.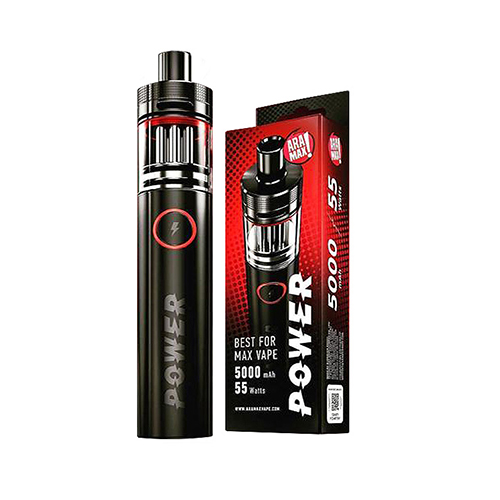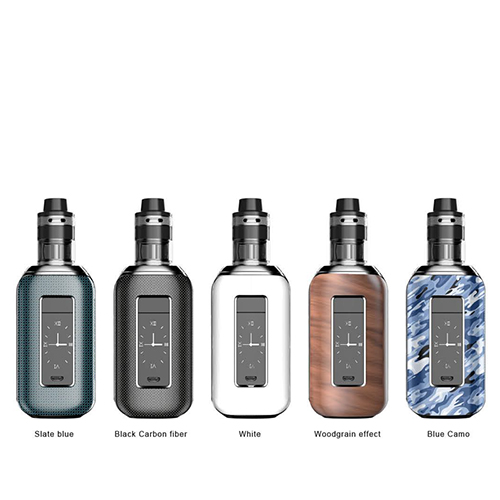 These devices run at very high wattages; and if it's clouds of vapor you seek, then these are the devices for you.
You may also need to understand pass-through charging which means the ability to use the e-cig even if it is being charged. Box mod on the other hand means an electronic cigarette which comes in a box shape. The e-cig is called sub-ohm when it can power atomizers that are below 1.0 ohm resistance. E-cigarettes are an alternative to smoking and not sold as a means to quit smoking.