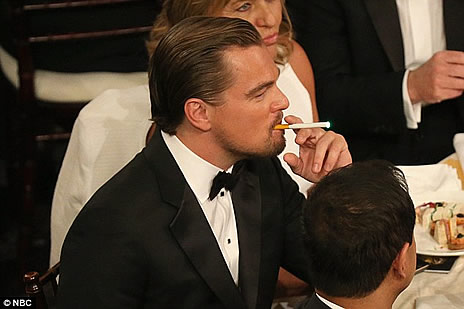 Leonardo DiCaprio vaped on camera during a Golden Globes awards ceremony.
Leo is an avid vaper and has often been seen enjoying an e-cig, most notably he was seen using one on the set of Django Unchained and was recently seen vaping at a press conference for The Great Gatsby.
In terms of complete style Leo wins for vaping in the coolest place.