Click & Collect
Both of our branches in Newry and Warrenpoint will be operating a click and collect service during the lockdown period.
You may place your orders here on the website, selecting the Click & Collect delivery method beside your preferred store, or by calling Free on 0800 779 7424.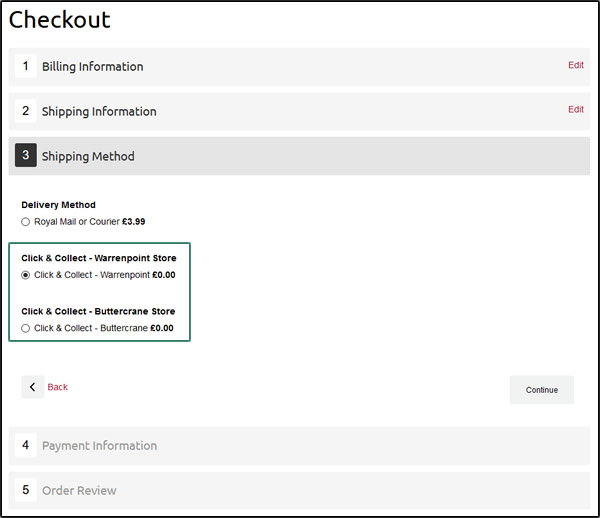 Both stores will be open for collections between 10am and 4pm, Monday to Saturday (Closed On Sundays) with orders usually available for collection within 30 minutes of ordering during these hours.
Please ensure you include your mobile number when placing an order, we will text or call to let you know the order is ready to collect.
Our store addresses are:
Newry
Titanic eCig Kiosk
Buttercrane Shopping Centre
Newry
BT35 8HJ
Warrenpoint
Titanic eLiquid
21 Queen Street
Warrenpoint
BT34 3HN